Fisheye Wide Angle Macro Acrylic/Glass Lens Three-in-One Lens Mobile Phone camera External Lens
FishEye Lens for Mobile Phone External Lens
✅
Product name: Fish Eye Mobile phone external lens
✅
180 degree Fish Eye lens Wide Angle
Introducing the FishEye Lens 3 in 1 for Mobile Phone Camera, the perfect accessory to elevate your mobile photography to the next level. This compact and versatile lens kit includes three different lenses to help you capture stunning images from your mobile phone camera.
The FishEye lens provides a 180-degree panoramic view, allowing you to capture wide-angle shots with ease. Whether you want to capture sweeping landscapes or get creative with unusual perspectives, this lens is perfect for the job.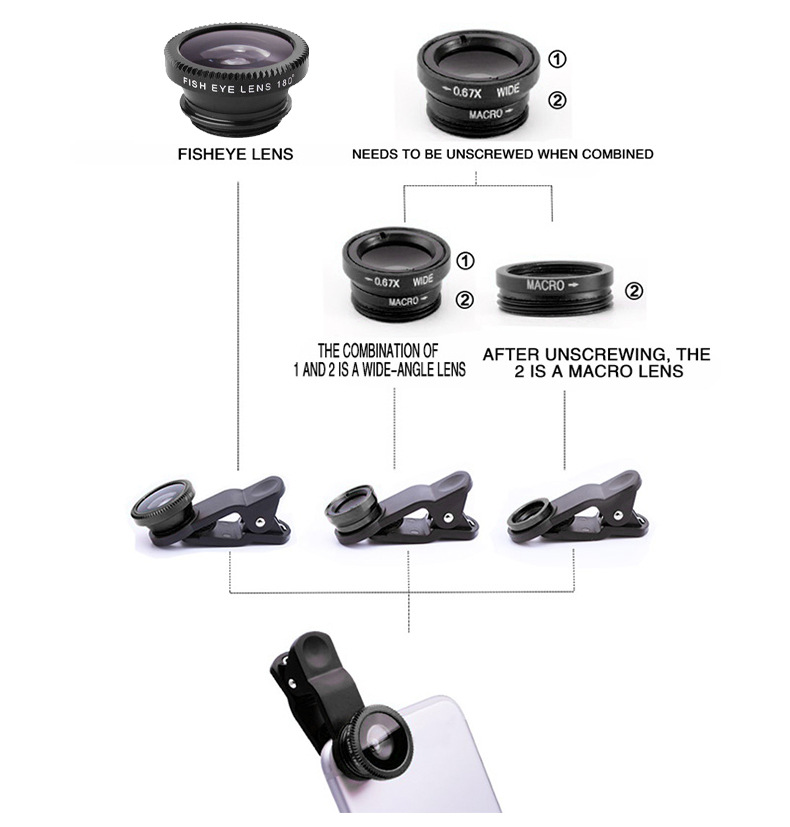 The Macro lens is ideal for capturing incredible close-up shots. With a magnification of up to 10x, you can capture intricate details that are normally invisible to the naked eye. Whether you want to capture the texture of a flower petal or the details of an insect, this lens will help you get up close and personal.
Finally, the Wide-Angle lens is perfect for capturing large group shots or fitting more of the scenery into your frame. With a wider angle of view than your phone's standard lens, this lens lets you take in more of the world around you.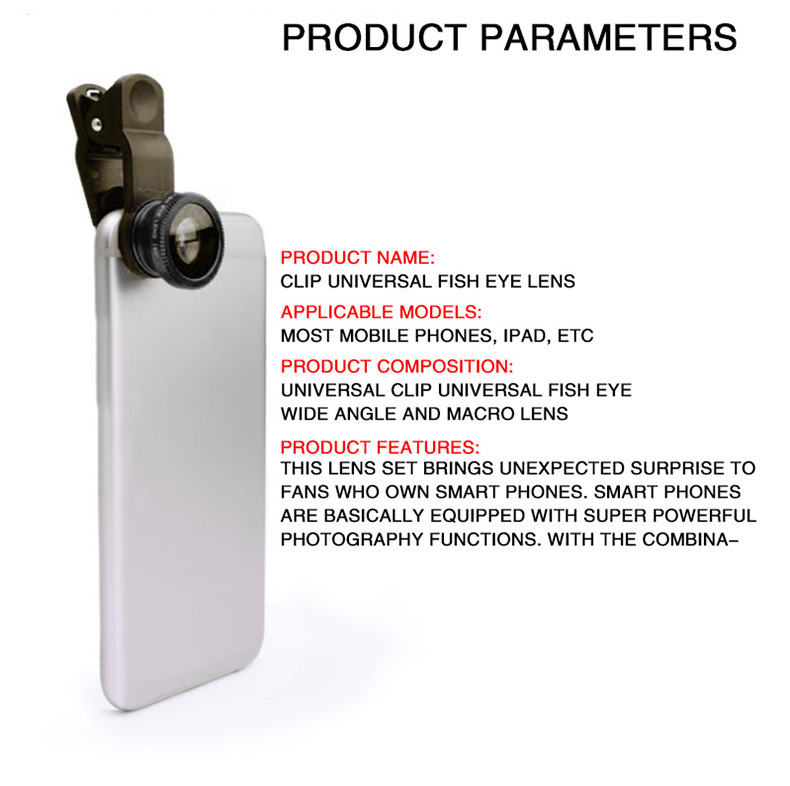 The FishEye Lens 3 in 1 for Mobile Phone Camera is easy to attach and detach from your phone's camera, making it convenient to switch between lenses on the go. The kit comes with a compact carrying case to keep your lenses safe and organized when not in use.
Whether you're a professional photographer or just looking to up your mobile photography game, the FishEye Lens 3 in 1 for Mobile Phone Camera is a must-have accessory for anyone who loves capturing life's moments.